Savoygnon
definition: wines from the underrepresented
Wine Savoygnon offers wine tastings, pop-ups and online sales with delivery to the greater Seattle area!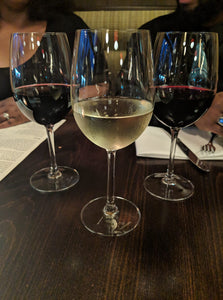 DISCOUNT
Enjoy 15% when you purchase 4 bottles of wine or more!
What We Offer
We will soon launch Wine Savoy Club subscription services with low cost quarterly deliveries throughout the Greater Seattle area!
Members will be able to purchase 3, 4 or 6 bottle wine kits. Wine kits will include great wines from diverse winemakers and gifts from small businesses. Stay tuned!
We also host pop-ups and in-person wine tastings at local businesses and events. If you would like a private wine tasting, contact us via info@winesavoy.com
Frequent Wines at Pop Ups and Tastings!
Twisted Cedar (Owned and operated by the Cedar Band of Paiute Indians)
Amour Geneve (Black scientist turned winemaker, the world's first naturally sustainable blue wine)
Maison Noir (Black sommelier Andre Huston Mack, Oregon)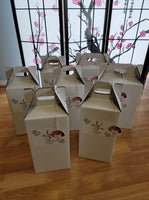 Services
Savoygnon's wine tasting events have resumed as well as our online store with in-home wine tasting kits available with no-contact delivery to the greater Seattle area! Each kit includes 3 to 6 bottles of wine, information about the winery and winemaker, tasting tips, and more! Must be at least 21 years of age to purchase and drink.
All wines are from BIPOC winemakers and underrepresented regions
About Wine Savoygnon
Savoygnon seeks to offer wines from underrepresented winemakers and regions in the industry. We advocate for the less than 12% of winemakers who are Indigenous, Black, Latino/a/x, Asian, LGBTQ+ and who produce amazing wines. 
The story and inspiration behind Savoygnon began 15 years ago.
Christina Taylor and a friend were at a popular lounge in Atlanta, listening to live music when she encountered wine from a Black winemaker for the first time in life. As she was enjoying the evening, she asked for a glass of white wine to elevate the night and looking at the wine list, she spotted several from South Africa including a Sauvignon Blanc and dessert wine, Bukettraube, by Seven Sisters Winery. And after taking one sip, her life was changed with every perfect sip of a beautiful white blend from Black women in Africa.
It was also around this time, Allen Taylor III would visit the local wine shop in Durham, NC. This local wine shop offered complimentary wine tastings on Saturdays, which was a can't beat bargain for an inquisitive college student. It was there that he encountered great tasting wines at an affordable cost and discovered that wines are not just for the wealthy and elite.
Savoygnon celebrates the diverse and underrepresented winemakers and regions and exclusively offers those wines to savvy Savoy drinkers.
We make wines too!